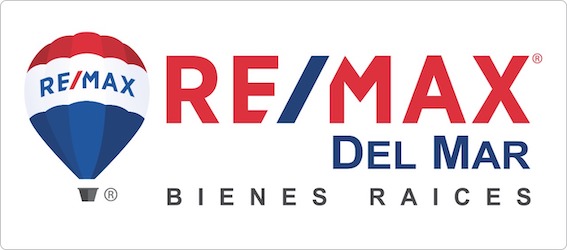 Being the world 's leading real estate, reaching our goals through helping others reach theirs. everybody wins.
RE/MAX del Mar (Interviw from The Baja Citizen Magazine)(fall 2019 Edition)
An Interview with Tony Garcia, Broker-Owner of RE/MAX del Mar and President of the Mexican Association of Real Estate Professionals 2018-2020.
1. To get started Tony, how did you get into the real estate industry and when did you start with the RE/MAX franchise?
In 2005 I was working in the advertising business. I was hired to promote some houses. At a meeting that had to do with my advertising job, I handed out a promotional flyer of the houses to a person I did not know which eventually led me to make my first sale practically by coincidence! I loved it and that led me to start in the real estate business. Later in 2007, I became a sales agent for RE/MAX which gave me the experience in the business and understanding different markets. I broke a couple of sales records.
Subsequently in 2011, an opportunity presented itself through a business deal and I acquired the franchise as a broker-owner of RE/MAX del Mar.
2. Tony, why did you decide to dedicate your profession life to real estate?
Starting from the time I made my first sale, I loved the way you take a client by the hand and help them make the most important investment in their life. You get involved in many aspects of the purchase. You also do good business and in many cases - you gain a friend. It gives me enormous satisfaction.
I discovered that it was my vocation and that led me to dedicate myself full-time to real estate. In addition, I have always felt that the real estate business gives you the opportunity to grow as much as you want, to meet people from different parts of the world and different walks of life. I have learned about many other activities that are related to this industry and become a point of reference in real estate so that the people look for you.
3. You are currently President of AMPI. What were some achievements you and your team have accomplished in your position up until this point?
Being president of AMPI is a great privilege and honor. I believe that every real estate broker should at some point give back to his/her association what this business has given you. I have a great team (council) that is made up of great professionals in this business that is characterized by their professional ethics. We have had great achievements. For example, we went from being an association of 43 members to 90 members during my presidency.
Another big highlight, after many years of hard work, was that the state congress passed the real estate licensing law for BCS. All real estate agents must have a license to sell real estate in the state. This new law affirms that all real estate transactions in BCS will be regulated which gives our clients a sense of security in their investment.
We have an AMPI training center in La Paz (CCIE) that provides us with certifications, diplomas and courses to keep us updated. Among many other achievements, I really feel very satisfied with what my council and I have accomplished for the real estate industry in La Paz and in general for Baja California Sur.
4. I am sure everyone is wondering what is going on in the market in La Paz. Can you give us some insight?
La Paz is a city that is constantly growing, but it is an organic growth, not excessive. We are a favorite destination of the foreign retirees market, but also of families from mainland Mexico who seek the tranquility of La Paz to live. For about 5 years now, this national market with healthy purchasing power has allowed the "low" season here in La Paz to not be that slow compared to other years.
We have seen how the type of investment evolves. Today, there are those who buy a property (condominium, villa, house) as an investment and rent out through local property managers or Air BnB. The investment in the property practically pays for itself with excellent returns on the investment when they are ready to sell.
Lately, we have also seen new real estate and tourism developments that generate a sense of certainty for those who want to invest in La Paz.
5. What are some of the biggest challenges out there for you as broker/agent?
In my case, as a broker/owner, maintaining a team of agents with the necessary tools to be true professionals. My team consists of 15 real estate agents who work every day to serve all types of markets, including the foreign market, commercial, local and national. We are the office with the most agents in La Paz and the challenge is to be the best, which is why we work hard every day. RE/MAX is the real estate company that sells the most properties in the world.
In addition, I must mention that although in previous years, such as in 2008/2009, we went through a crisis that affected the real estate market heavily. Our office has never closed its doors. We have seen the rise and fall of real estate companies here in the city and we are still standing. We are stronger today like never before.
6. What projects are you working on now, Tony? What is new out there?
Speaking of projects, we are currently working hand in hand with three developers, with three different projects. One is a project of condominiums, another is a private, residential community and another is residential lots. Soon, very soon we will be announcing two of the projects, which we are very excited about.
The project I can announce is PAZ DEL SOL and it is located in El Centenario. We will start pre sales in November. It is a great project as it is totally secure and private community, but at the same time with very open spaces. Only 46 lots are available on 3 hectares with underground services, paved streets, and private access and community areas. The lots start from $ 35,000 USD with 350 m2 (3,767 sq. ft.) to 875m2 (9418 sq. ft.) lots available. It is really worth visiting the project and we will be more than happy to take people on a tour. In addition, we have an inventory of more than 90 properties in and around La Paz in constant motion. We are selling very well and at the same time we are listing new properties weekly.
7. So, now is the time to invest in La Paz?
It is always a good time to invest in La Paz. Just about everything in La Paz generates surplus value. Also, in a destination like La Paz, with the connectivity of the La Paz and Los Cabos airports to practically anywhere in the world, our natural attractions and wonders, our unique gastronomy, a high level of quality of life and the warmth that characterizes the local people, we will always have a tourism here.
It goes without saying that celebrities from all walks of like come to enjoy La Paz, for example, Bill Gates, Laurene Jobs and her incomparable super yacht VENUS, Steven Spielberg, Carlos Slim (whom you can occasionally find walking quietly in some of the marinas in the city) as well as other celebrities and entrepreneurs who have taken up a part-time residence and have fixed investments in the city.
Therefore, there will always be a great reason to invest in La Paz. And I always ask, "Who doesn't want to live or have a piece of this paradise?"