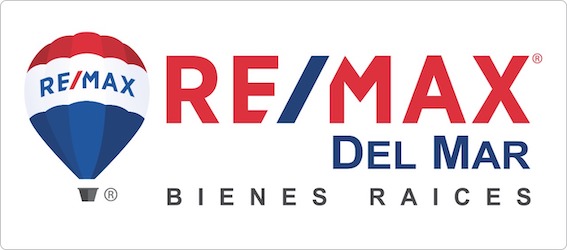 Being the world 's leading real estate, reaching our goals through helping others reach theirs. everybody wins.

Print Property
EDIFICIO COMERCIAL INDUSTRIAL
Building
760.9 m² of construction
249.99 m² Lot Size
Description
Edificio de 3 Niveles en 249.9m2 de Terreno con 760.90m2 de Construcción DISTRIBUIDOS en PB: 165m2 en LOCALES CON 2 BAÑOS, 60m2 de ESTACIONAMIENTO, Caseta de Vigilancia con Baño, Cisterna. PRIMER PISO: 221m2 de Bodega con pisos de concreto pulido y escobillado muros de tabique rojo recocido de 14cm de espesor aplanados con mezcla y pintura vinílica. SEGUNDO PISO: 180m2 de Oficinas con ventanas de cristal de 6mm y cancelería de aluminio, pisos de porcelanato, plafones de yeso a nivel, 2 baños con azulejo y muebles de porcelana. En AZOTEA: Cuarto de servicio en 54m2, TINACO de asbesto. Escaleras de Concreto Armado. CONECTADO POR VÍAS PRINCIPALES COMO AV. EDUARDO MOLINA Y RÍO DE LOS REMEDIOS. ORIENTADO AL SURPONIENTE. A unos pasos de la Estación 314 Memorial News Divine de la Línea 5 del MB.
USO DE SUELO: Habitacional c/Comercio en PB 3Niveles 20% Área libre/Densidad M (Restringida 1 viv c/50m2
TABLA DE USOS PERMITIDOS:
HABITACIONAL: UNIFAMILIAR Y MULTIFAMILIAR
COMERCIO: VECINAL DE PRODUCTOS ALIMENTICIOS FRESCOS O PREPARADOS, PRODUCTOS DE USO BÁSICOS Y DOMESTICOS, COMERCIO DE ESPECIALIDADES
SERVICIOS: TÉCNICOS, PROFESIONALES Y SOCIALES; FINANCIEROS, DE TRANSPORTE Y TELECOMUNICACIONES.
INDUSTRIA: PRODUCCION MANUFACTURERA BÁSICA ARTESANAL O MICROINDUSTRIAL DE PRODUCTOS ALIMENTICIOS DE USO PERSONAL Y PARA EL HOGAR, PRODUCTOS Y ESTRUCTRUCTURAS METÁLICAS.
Features
Exterior
Covered parking
Street parking available
Garage Parking
General
Details
| | |
| --- | --- |
| ID: | EB-JU6258 |
| Type: | Building |
| Sale Price: | $8,500,000 |
| Age: | 1976 |
| Parking Spaces: | 6 |
| Total space: | 760.9 m² |
| Land: | 249.99 m² |
| Lot Length: | 26.93 m |
| Lot Width: | 11.04 m |
| Floors: | 3 |