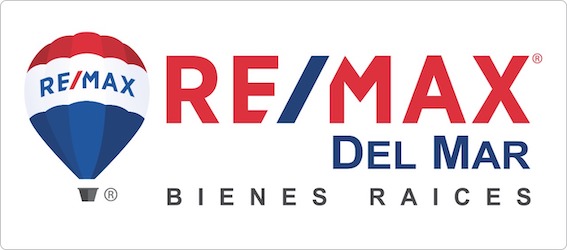 Being the world 's leading real estate, reaching our goals through helping others reach theirs. everybody wins.

Print Property
House
3 bedrooms
3 bathrooms
279 m² of construction
1,045 m² Lot Size
Description
Ubicada en una zona de gran plusvalía en la colonia Las Garzas, tiene fácil acceso a toda la ciudad por su colindancia con las principales avenidas, esta propiedad de 1,045 M2 está conformada por 4 construcciones que pueden ser aprovechadas en su conjunto o de manera individual, toda la propiedad esta bardeada, cuenta con 2 accesos independientes y 2 amplias cocheras para 3 vehículos, árboles frutales y piscina.
Las construcciones son las siguientes:
1 casa habitación de 153 M2, 2 recámaras, sala, comedor y cocina, cuenta con una piscina su cuarto de máquinas, patio frontal y acceso por la calle Sinaloa.
1 Departamento con recámara, closet y baño propio de 43.24 M2, con acceso por la Privada Chihuahua.
1 Cocina exterior de 11.6 M2, ubicada en la zona de piscina.
1 Edificio tipo Industrial con aire acondicionado integral, con mesas de trabajo, entrepaños para almacenamiento con baño, la construcción es de 114 M2 y su acceso se ubica en Privada Chihuahua.
Cabe destacar que la propiedad consta de 4 claves catastrales integradas en una sola escritura.

-------------------------------------------------------------------------------------------

This home is located on a quiet side street near major traffic arteries in La Paz granting easy access to the city and walking distance to stores, a bank , an athletic center, and restaurants.
This 11,248 square foot property includes a 2 bedroom house, swimming pool, a 2 room 'granny flat', and an air conditioned high ceiling steel building workshop. The property is walled with multiple storage units along Chihuahua Street. It has 2 independent vehicle access points and a covered 3 vehicle garage. It has a semi-outdoor kitchen, a laundry room with bath, patios, and fruit trees.

The constructions are as follows:
The main house of 1647 sq.ft. has 2 bedrooms, living room, dining room, kitchen,and office area. There is a front patio and access from Sinaloa Street (Calle Sinaloa).
The 'granny flat' of 465 sq.ft. has a bedroom, living room, closet, and bathroom with access through Chihuahua Street (Privada Chihuahua).
The outdoor kitchen of 124 sq. ft. and adjacent laundry room with full bath is located near the pool area.
The workshop/studio steel building of 1227 sq. ft. has central AC and a halfbath. It's access is from Chihuahua Street.
The property is owned as a Mexican corporation and can be transfered easily after sale with the new buyer, foreign or domestic, simply taking control of the corporation.
Features
Exterior
Cistern
Covered parking
Street parking available
Garage Parking
Garden
Grill
Patio
General
Accessibility for elderly
Handicap accessible
Air conditioning
Storge Unit
Kitchen
Equipped Kitchen
Laundry Room
Single story
Recreation
Details
| | |
| --- | --- |
| ID: | EB-KT6797 |
| Type: | House |
| Sale Price: | US$ 395,000 |
| Bedrooms: | 3 |
| Bathrooms: | 3 |
| Parking Spaces: | 4 |
| Total space: | 279 m² |
| Land: | 1,045 m² |
| Lot Length: | 11 m |
| Lot Width: | 89 m |